Product Information:
Cat.No .:

C03004

Source:

Monoclonal Mouse Antibody

Subtype:

mIgG1/mK

Molecular Mass:

150 kDa

Expression Host:

HEK293 cells

Formulation:

Purified, Liquid

Buffer:

Phosphate Buffered Saline,5%mannital,0.05% Tween20, pH7.4

Purification:

>95% pure (SDS-PAGE).

Storage:

For long term storage, the product should be stored at -20°C or lower.

Please avoid repeated freeze-thaw cycles.
Description:
Helicobacter pylori (H. pylori) is a gram-negative, microaerophilic, spiral-shaped and flagellated bacterium. H. pylori infection strongly correlates with many gastroduodenal diseases and is the predominant cause of chronic gastritis and peptic ulcer disease. It is well accepted that H. pylori is the single greatest risk factor for the development of gastric cancer. Several of serological tests based on the detection of-H. pylori antibody are widely available H. pylori diagnosis. Serological tests have also frequently been used in screening for epidemiological studies because of their inexpensive, rapid and acceptability to patients. Some immunogenic proteins, such as CagA, VacA, UreA, Omp and GroEL, have been utilized as candidates to detect infection.
Figure.1 Schematic diagram of Helicobacter pylori structure and virulence influencing factors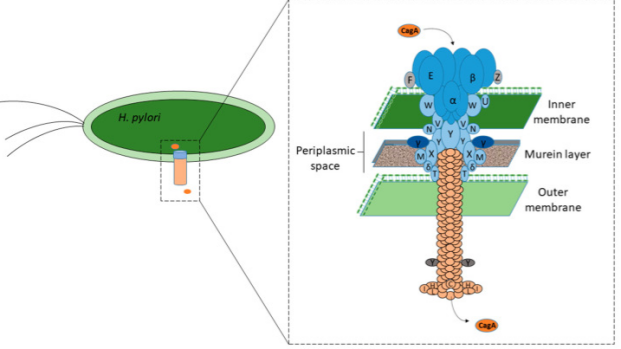 Figure.2 Schematic diagram of CagA transport to gastric epithelial cells
References:
[1] Wang YK, et al. 2015. World J Gastroenterol. 21(40: 11221-35.
[2] Ansari S, et al. 2020. Int J Mol Sci. 21(19: 7430.
[3] Muhammad JS, et al. 2013. J Pak Med Assoc. 63(12: 1528-33.